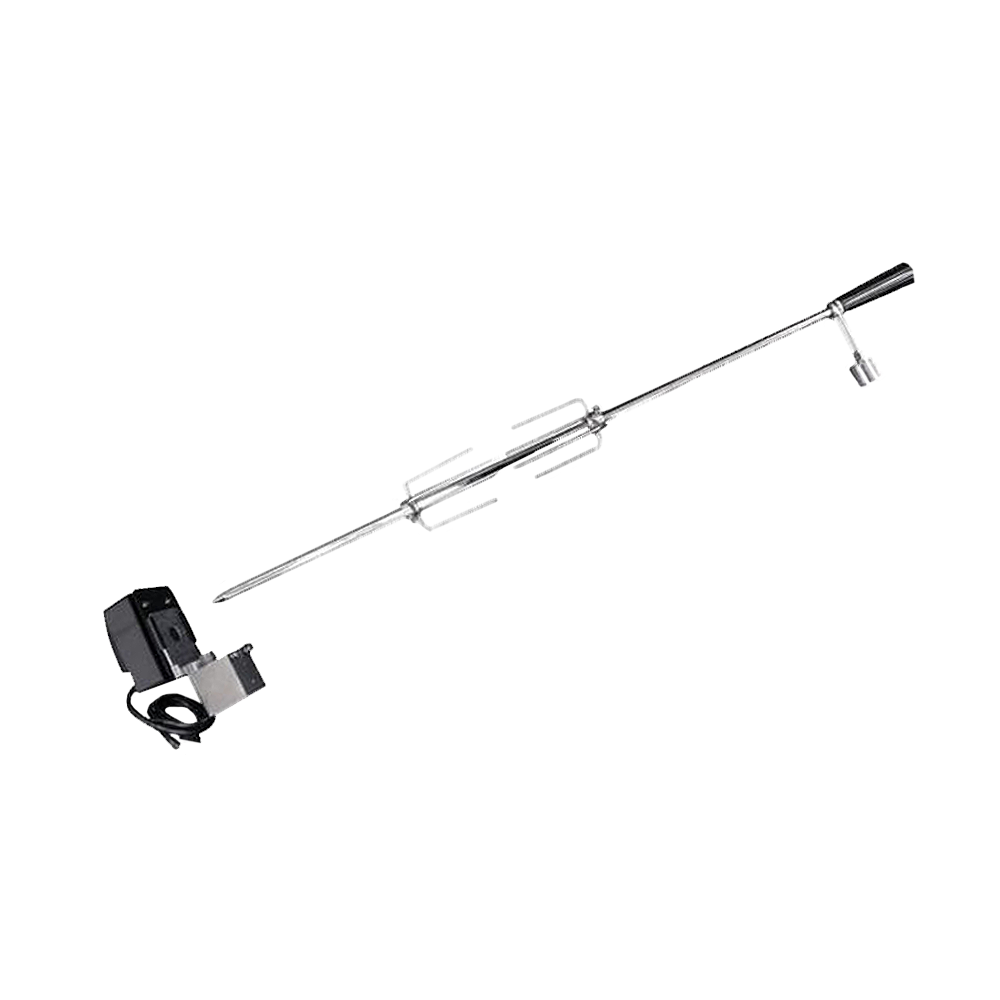 #790-0304
Rotisserie Kit (22″ Firebox)
Boom! Roasted.
For Meat That Melts In Your Mouth
This Rotisserie Grilling Kit enables you to roast meat right on your grill. The electric motor helps make roasting easy and safe, ensuring even cooking. This rotisserie is great for chicken, roasts and more.
Fits up to 22 inches fireboxes
Fits Grill Model 720-0304
28.3 inches Spit Rod
Includes a rotisserie spit and roasting forks.
Durable steel construction.
Rust-resistant finish.
Heavy-duty electric motor.
Adjustable length.
Tastes, They Are A Changin'
Explore Accessories
---
Tastes, They Are A Changin'
Explore Grills
---