Timing Menu
Rosemary Potatoes, Scallops & Asparagus
---
Timing Menu
Grilled Rosemary Potatoes, Scallops & Asparagus
Valentine's Day dinner is not the time to take chances with the food. The passion should be burning, not the entrée, right? This timed recipe fool-proofs the cooking process, so you don't need to be some champion pit master to grill up a romantic dinner for two. Just follow these simple instructions and pull everything off the grill at once, hot ready for you and your honey.
Serve It While It's Hot
Here's what you'll need to do.
Ingredients
Here's everything you need to make this recipe:
2 lb. red potatoes (quartered)
2 corn tortillas
2 tsp. crushed rosemary
1 tsp. garlic powder
Olive oil to coat potatoes and scallops
8-10 large diver scallops
12 spears asparagus
Preparation
---
It's All About Timing
20 Min. Rosemary Potatoes (High Heat)
6 Min. Grilled Scallops (High Heat)
3 Min. Grilled Asparagus (High Heat)
To prep, cut 2 lb. of red potatoes into quarters, and place in a microwave safe bowl with water. Microwave for 15 minutes, stirring halfway through. Then, drain potatoes. In another large bowl, stir together 2 tsp. crushed rosemary, 1 tsp. garlic powder, and 2 tbsp. olive oil. Mix in drained potatoes and toss to coat. Cover and allow to marinate in the refrigerator for 1 hour. Remove from marinade and skewer potatoes.

Lightly coat scallops and asparagus in olive oil, and sprinkle with salt and pepper to taste. Tip: Placing your scallops on a skewer makes them easier to flip when the time comes.

Set your grill high heat.

Place your skewered potatoes over high heat, and start a 20-minute timer.

At 6 minutes, place your scallops over high heat. (If you haven't flipped potatoes yet, do so now.)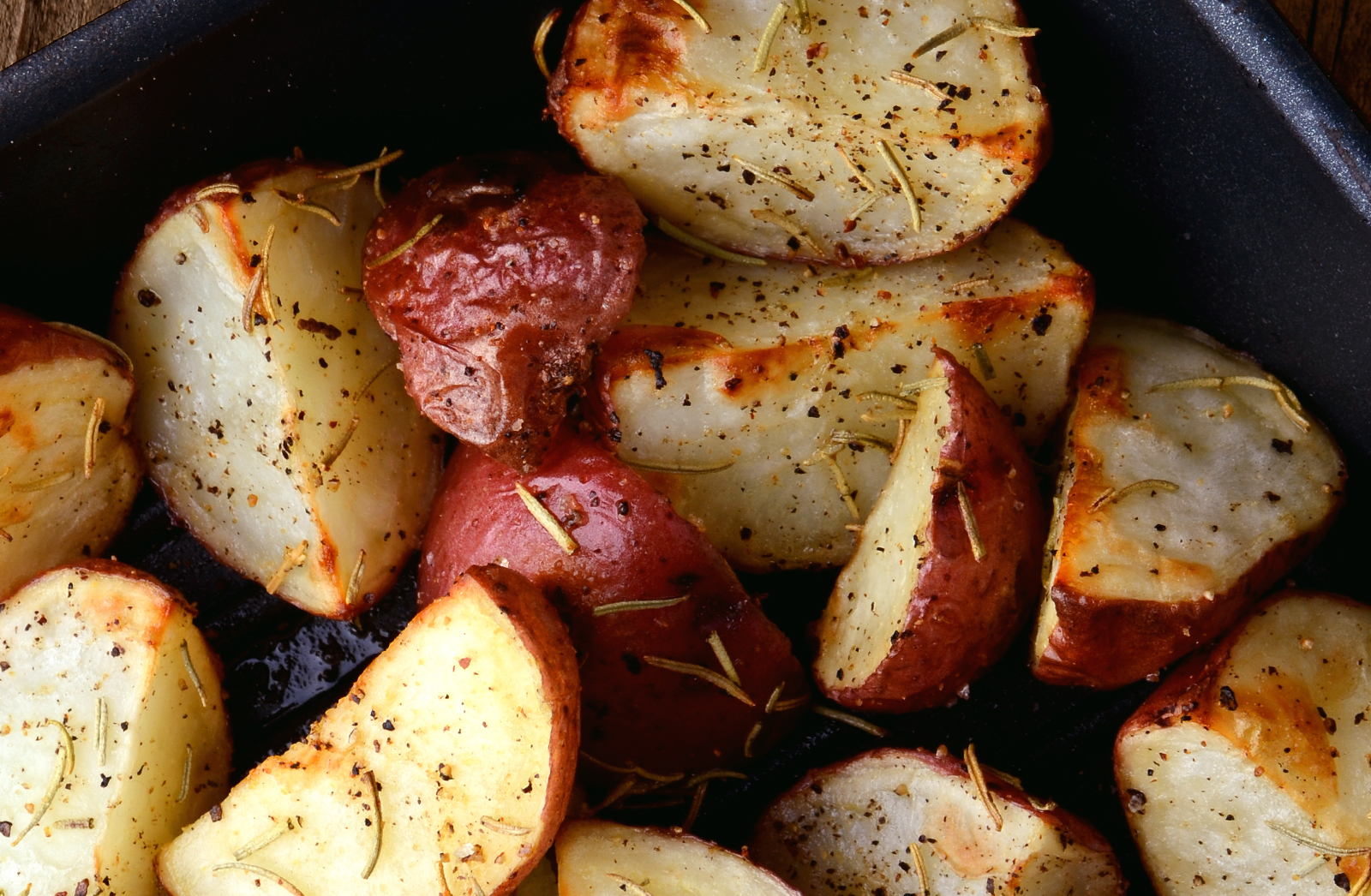 Try not to spill on that cute pink table-cloth, alright? But do eat while it's hot! We hope this timed recipe helped your night run smoothly, and we'd love to see your Valentine's Day dinners on the #EveryonesInvited tag!
Let's be friends!
If you don't already, follow us on social media and fill us in on all your grilling adventures using #EveryonesInvited. We promise to keep you up to date with all our latest grill tips, stories, recipes, and more—everything you need to stay satisfied between cookouts.
Getting tired of your usual recipes? Take a look at our other grilling recipes and find something to spice up your next backyard barbeque.
Try Pairing It With These Other Recipes
---
everything you need to
Make This Recipe
---