Seafood, shrimp
Bang Bang Shrimp
---
Behind the Recipe
A Taste So Nice They Named It Twice
Fun to say… delicious to eat… there's isn't much not to love about Bang Bang Shrimp!
For the uninitiated, Bang Bang Shrimp is a crispy, air-fried shrimp dish that's served doused in a creamy Thai chili sauce. A little spicy and seriously addictive, "bang bang" is often described as the feeling inside your mouth while enjoying this tasty shrimp dish – but alas, its spiciness is not how Bang Bang won its name.
Although this dish originated in Thailand, the name "bang bang" is, in fact, derived from a Sichuan cooking technique where a stick or baton was used to, quite literally, "bang" boiled chicken as a means for tenderization. For real!
Whether you're well accustomed to Bang Bang cuisine or you just learned your fun fact for the day, It's never too late to hop on the bandwagon! Fire up your air fryer and try our delicious at-home recipe for Bang Bang Shrimp today!
Ingredients
Bang Bang Sauce

½ cup mayonnaise
½ tsp. Sriracha sauce (or to taste)
¼ cup sweet chili sauce


Bang Bang Shrimp Batter

1-2 lbs. jumbo shrimp, deshelled and deveined
½ cup buttermilk
¾ cup cornstarch
1 cup panko breadcrumbs
1 tsp. parsley or cilantro, finely chopped
1 tbsp. cooking oil (we recommend avocado oil!)
Preparation
---
Coat the bottom of your Neevo 720 Plus Smart Grill's air fryer with cooking oil.
Preheat air fryer to 400°F.
While air fryer preheats, create the sauce by whisking together the chili sauce, mayo, and sriracha until all ingredients are fully combined, then set aside.
Set up a battering station with 3 designated bowls: cornstarch, buttermilk, and panko.
Start by coating each shrimp in cornstarch, transferring to the buttermilk bowl, and then finishing with a generous coating of panko breadcrumbs.
Repeat the battering process until all shrimp is ready for the air fryer!
Place the breaded shrimp flat in the air fryer basket in a single layer.

Cook shrimp for 5 minutes.

Then flip to the other side and cook for an additional 5 minutes.

Remove the shrimp from the air fryer basket and drizzle with the Bang Bang Sauce.

Garnish with fresh cilantro or parsley before.

Loudly exclaim, "Bang Bang!" as you set this beautiful platter of shrimp before dear friends and family.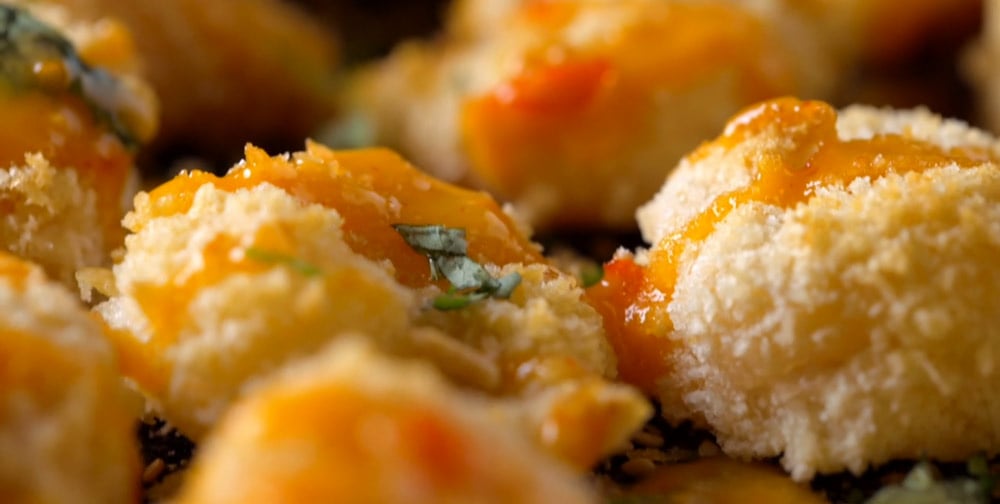 Let's be friends!
Follow us on social media and fill us in on all your grilling adventures using #EveryonesInvited. We promise to keep you up to date with all our latest grill tips, stories, recipes, and more—everything you need to stay satisfied between cookouts.
Looking for more recipes to get under your belt? Check out the rest of our unique grilling ideas to get the most out of your grill.
Try Pairing It With These Other Recipes
---
Everything You Need
To Make This Recipe
---